December 2017
Welcome to this year's last issue of Accelerating News. I am glad to present our new website that gives more flexibility and a fresh approach that will help us broaden the coverage of R&D activities in the field of accelerators and related techologies. I would like to thank my co-editors for their comments and invaluable help and to the former Chief Editor, Agnes Szeberenyi who warmly support the transition to a new website. Finally, I am grateful to Jennifer Toes for her dedication and hard work as a member of our editorial team. I wish to her every success in her future endeavours.

In this issue, you will find a number of stories covering ongoing research to advance accelerator technologies and enhance their performance. We also report on a number of events that highlight the importance of international collaboration to push further back the present frontiers and envisage novel applications of accelerators beyond particle physics. I hope that you will enjoy reading our new issue.
My warmest wishes for a happy holiday season!
Panos Charitos
Editor-in-Chief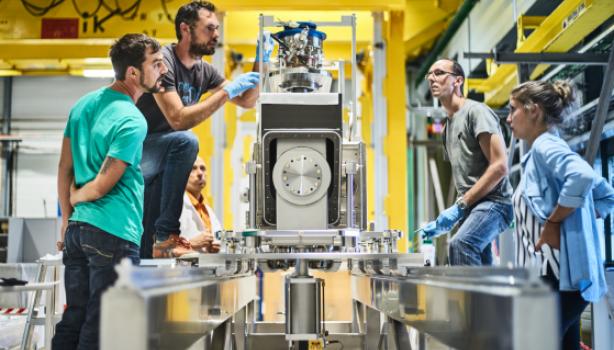 Crab cavities will help increase the luminosity of collisions in the High-Luminosity upgrade of the LHC.
ARIES-Industry event brings together experts on accelerator applications for ship exhaust gas treatment.
---